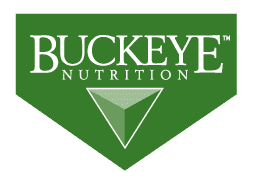 Below is the newly minted 2021 AHS/ARS Public Inspection Tour Schedule. We are starting a little later this year with the hope that the majority of those interested in attending will be vaccinated and safer from COVID concerns and travel will become less restrictive. There will be more public sites added to this list as they are finalized with the site hosts so check back often. For step-by-step instructions on how to register for an inspection or mare performance test, click here. Please remember that inspection forms and payment must be received in the office by the deadline to take advantage of the $50 discount.
In addition, the Society would also like to offer private inspections to anyone who cannot (or does not want to) travel to a public site. There is a flat rate for expenses. Please call the office for details (859) 255-4141.
The AHS reserves the right to make scheduling changes if necessary.
Last, but certainly not least, video inspections are still an option for mare inspections. Read the video rules and guidelines to see if video will work for you and your mare. Then, check out the step-by-step instructions for how to register.
For general tour information, visit Inspection Tour General Information.
| Site Dates | Deadline |
| --- | --- |
| July/August | July 1 |
| September | August 21 |
| October | August 21 |
---
Tour Dates:
Date
Offerings
Site
City, State
Contact
Site Info
JULY 2021 (Enrollment deadline July 1)
July 16-18
MPT, Mares
Silverhorne Sporthorse
Gold River, CA
Barb Gualco
916-952-4100

Site Information
July 20
Mares, Foals, Futurity
Mill Creek Equestrian
New Carlisle, OH
Nicole Taylor
937-206-5602

Site Information
July 24
MPT, Mares, Foals, Futurity
Horses Unlimited
Albequerque, NM
Anne Sparks
(505) 873-9043

Site Information
July 31
MPT, Mares, Foals, Futurity
Revel Ranch
Salt Lake City, UT
Lori Barrett
512-689-0192

Site Information
August 2021 (Enrollment deadline July 1)
August 4
Mares, Foals, Futurity
Arion Sporthorses @ The James B Hunt Horse Complex
Raleigh, NC
Samantha Kidd
404-987-5814

Site Information
August 6
MPT, Mares, Foals, Futurity
Fox Lair Sport Horses
White Plains, MD
Meghan Palensky
(240) 320-2784

Site Information
August 7
Stallions, MPT, Mares, Foals, Futurity
Hilltop Farm
Colora, MD
Holly Fisher
410-658-9898

Site Information
August 7
(in a.m.)
MPT, Mares, Foals, Futurity
Dressage Center
Vacaville, CA
Christiana Noelting
707-761-9031 (cell); 707-454-0565

Site Information
August 7
(in p.m.)
MPT, Mares, Foals, Futurity
Starr Vaughn Equestrian Center
Elk Grove, CA
Michelle Vaughn
916-869-7942

Site Information
August 8
MPT, Mares, Foals, Futurity
Brookside Equestrian Center
North Smithfield, RI
Lynn Spinella
401-265-9421

Site Information
August 9
Stallions, Mares, Foals, Futurity
Avalon Farm
Old Salem, NY
Jannike Gray
203-814-7974

Site Information
August 10
MPT, Mares, Foals, Futurity
Hawk Hollow Farm
Erieville, NY
Andrea Schinsing
(585) 216-7940

or
Chris Kropf
315-558-8525

Site Information
August 18
Stallions, MPT, Mares, Foals, Futurity
Iron Horse Farm @ Spy Coast
Lexington, KY
Holly and Dave Kovach
(419) 787-8126

Site Information
August 27
MPT, Mares, Foals, Futurity
Westphalians USA
Jackson, SC
Andrea Sieg
803-295-7200

Site Information
August 28
Mares, Foals, Futurity
Glacier Ridge
Roy, WA
Ashlie Racette
253-230-7319

Site Information
August 31
MPT, Mares, Foals, Futurity
Spruce Glen
Williamston, MI
Sandy Hunt
517-862-8913

Site Information
SEPTEMBER 2021 (Enrollment deadline August 21)
September 7
MPT, Mares, Foals, Futurity
WW
Milton-Freewater, OR
Jessica Wisdom or Kenton Wright
253-230-9764

Site Information
September 15
MPT, Mares, Foals, Futurity
Valley View Farm
Stillwater, OK
Robin Hessel
405-747-7121

Site Information
September 18
Stallions, MPT, Mares, Foals, Futurity
Marydell @ Tryon International Equestrian Center
Tryon, NC
Maryanna Haymon
864-325-3529

Site Information
September 24
MPT, Mares, Foals, Futurity
Oakwood Farm
Lawrenceburg, IN
Meg Williams
513-673-3950

Site Information
September 25
Stallions, MPT, Mares, Foals, Futurity
Mid-Atlantic Hanoverian Breeders @ Morven Park
Leesburg, VA
Dennis Moore
202-494-7555

Site Information
2021 MAHB Inspection is FULL
September 26
Mares, Foals, Futurity
Conundrum Farm @Pennock Point
Reddick, FL
Marybeth Stanton
352-425-6270

Site Information
September 27
Mares, Foals, Futurity
Bona B Ranch
Eustace, TX
Nanni Baker
210-240-0378

Site Information
September 28
Mares, Foals, Futurity
Blackwatch
Danielsville, GA
Kate Dressel
203-376-8419

Site Information
September 29
MPT, Mares, Foals, Futurity
Hillock Dressage
Calera, AL
Lisa Thompson Smith
205-529-6410

Site Information
September 29
MPT, Mares, Foals, Futurity
WM Warmbloods (formerly Horizon Farms)
Magnolia, TX
Mikelle Crouch
713-628-9611

Site Information
September 30
MPT, Mares, Foals, Futurity
Red Fern Ranch
Platte City, MO
Elizabeth Pruyser
816-812-4323

Site Information
OCTOBER 2021 (Enrollment deadline August 21)
October 1
(in the a.m.)
Mares, Foals, Futurity
Barcelona Farms
San Diego, CA
Carlos Fernandez
832-331-5582

Site Information
October 1
(in the p.m.)
MPT, Mares, Foals, Futurity
Azure Farm
Norco, CA
Peggy Hosking
951-258-7178

Site Information
October 2
Stallions, MPT, Mares, Foals, Futurity
Eurequine
Woodland, CA
Edgar Schutte
916-203-2247

Site Information
October 3
Mares, Foals, Futurity
Dean Acres & Bridlewood Farm @ Bridlewood
Las Vegas, NV
Nicole Dean & Robin Campagno
702-510-7093 (Nicole)

Site Information
October 3
Mares, Foals, Futurity
Rainbow Equus
Lincoln, CA
Susan Worthington
916-203-1821

Site Information
North American Stallion Sport Test (NASST) (Enrollment Deadline TBD)
October
14 - 16

West Coast Stallion Sport Test
Pollyrich Farm
468 Ballard Canyon Rd, Solvang, CA
Buffy Oas
805-245-1138

Register at stallionsporttest.com
October
18 - 20
East Coast Stallion Sport Test
Hilltop Farm
1089 Nesbitt Rd. Colora, MD
Holly Fisher
410-658-9898

Register at stallionsporttest.com