The following members of the AHS Mare and Stallion Committee serve on the judging commissions that tour the U.S. during the annual inspection tour. The AHS owes a great debt of gratitude to the following individuals who volunteer their time and undertake an often arduous travel schedule with daily flights and long drives to arrive each morning in a new destination to review the year's new breeding stock candidates and foal crop.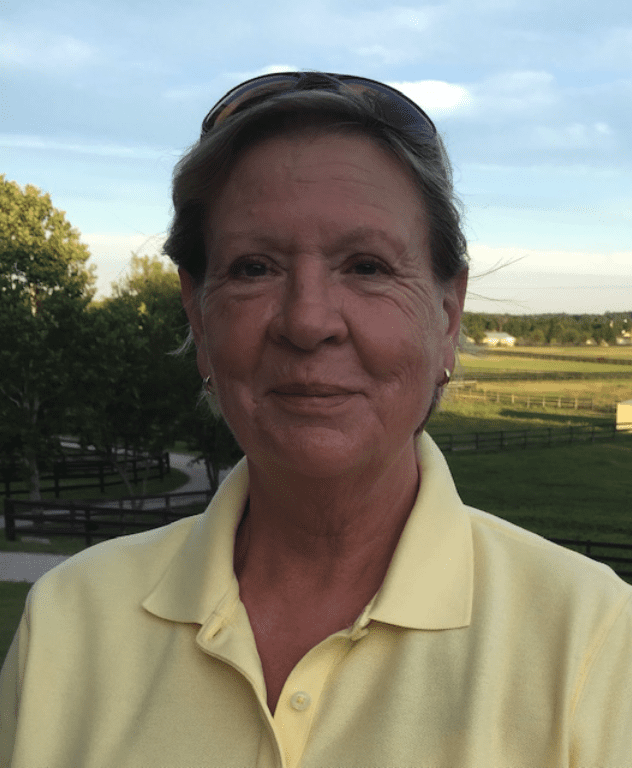 Vanessa Carlson
Vanessa has lived at her Woodridge Farm, near Tulsa, Oklahoma since 1981, when she moved to the US from her native England.   The farm originally operated as a dressage training and boarding facility, then gradually changed into a sport horse breeding and young horse training farm as her interest in breeding grew. During this same time, the farm also grew from 50 to 125 acres and was home to several breeding stallions from the early 90s including the Hanoverian stallions Der Radetzky, Baron, Wolkenglanz, Arrian and Deklan.
Vanessa has bred many USDF and USEF year-end award winners including Wradar, a home-bred stallion who competed in the 2003 Pan Am Games.  EMC Roccoca WF (Rienzi-Turteltaubchen/Tin Rocco) was the Reserve Champion in both the Four and Five-Year-Old division of the Markel/USEF National Young Horse Dressage Championships and was also awarded the Dr. Hartwig and Englo-Friedlander awards. All of this mare's offspring are currently (2021) competing in dressage. 
Vanessa has organized and hosted breed inspections for almost 30 years. She was an AHS  board member from 1995 to 2015 serving as Vice President and Treasurer. She was appointed to the Mare and Stallion Committee in 2002, and also serves on the Finance Committee.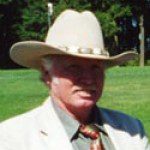 Volker Ehlers
Volker Ehlers has spent his lifetime breeding, training, riding and judging warmblood horses. He served his Bereiter apprenticeship for three and a half years under Hermann Schride, formerly European champion and Gold medal winner in Grand Prix jumping. After passing the Bereiter testing, Volker went to Alwin Schockemohle's stable where he trained and showed Grand Prix jumpers for eight years. During this time he continued to ride and train dressage horses under the instruction of Herbert Rehbein. In 1984 he immigrated to North America, working in Canada and later in Washington state. As Vice-President of Glenwood Farms he trained jumpers, dressage horses and prepares young stallions for their performance tests. He had an extensive and successful career competing and showing young dressage and jumping horses in California, including the Grand Prix jumper Prinz Gaylord. Volker and his wife Judy currently reside in Camas, Wash., where they stay active as much sought-after clinicians.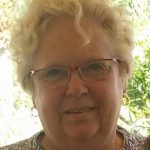 Judy Hedreen
AHS Life Member Judy Hedreen, Sylvan Farm, Washington, has been breeding since 1981 and is the breeder of Far Star that represented the USEquestrian and AHS in the 2003 World Championships for Young Jumpers in Belgium; Animation, winner at Spruce Meadows and Champion at Indio; Grand Prix jumper Agincourt; Grand Prix dressage Andreana; USDF Horses of the Year Ghita and Coco Chanel. Francesca and Fair Lily were co-winners of the AHS's Benchmark Perpetual Trophy in 2004 and 2005. Eight of her mares were selected for the AHS's Jumper Breeding Program. In Germany, Judy bred a Licensed Hanoverian stallion, bred/owns Jumper Breeder Program and States Premium mares and Auction horses. Judy was a USEquestrian 'R' Dressage/Sport Horse Breeding Judge for 15 years, a member of the USDF Breeders Committee and the USHJA Jumper Breeders Task Force for six years.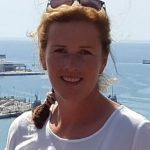 Anna von Holten-Jungheit
Horses have been a part of her life since Anna Jungheit was born. She was raised on a farm in lower Saxony in the vicinity of Hamburg, Germany, where her parents bred cattle and Hanoverian horses. She learned to break and train young horses and spent many years showing them. Today, she and her husband live on a small farm with their eight Hanoverians, including one broodmare. For many years, she participated in both dressage and jumping shows, and was successful in dressage up to Category M. In addition, she is a qualified teacher and coach and holds the trainer A permit (competitive sport). In 2000, she started her career as a judge at dressage and jumping shows up to Category S including competitions for young horses and riding horse checks. She is also licensed to train candidates for show judges. Jungheit has been a qualified breeding judge for many years on behalf of the Hannoveraner Verband, having examined many Mare Performance Tests, mare shows, and for the Studbook Registry. She is particularly interested and trained in the area of linear description, which gives breeders a more complete picture of their horses.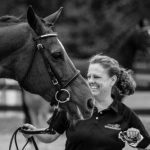 Sandy Hunt
Sandy Hunt grew up with horses, was an active member in 4-H, showing horses in many different disciplines including hunters, dressage and the 4-H horse judging team.  She was the owner and Show Manager of Dressage at Copper Creek, an annual series of three, two-day USDF, USEF approved shows.  Her daughter Taren competed in Dressage to JR/YR level with Sandy at her side as supporter and coach.  They often traveled to Germany and had competition horses both there and at home.  As a certified Equine Massage Therapist, she learned the equine musculoskeletal system, functional assessment and muscular issues, and related performance issues.  Sandy has been both a participant as well as a keen spectator of Equestrian Sports. This experience has helped her shape her own breeding program.  Sandy enjoys promoting the Hanoverian breed, has hosted the Michigan Inspection site for many years, and attends the AHS Annual Meeting.   She has attended the Breeders Orientation course in Germany twice; once in 2015 for the Stallion Licensing and again in 2018 for the Mare shows.  Sandy has produced at her Spruce Glen Farm numerous top foals, Elite Mares, Elite Mare Candidates and Premium Mare Candidates, and USDF National Dressage Sport Horse Breeder award winners.  In 2016 Brianka SGF tied for year-end awards, the Engler-Friedlander Memorial Trophy for high score MPT, and the Benchmark trophy for highest jumping score mare performance test.  In 2017 Delacour SGF won the Hartwig Memorial Trophy for best-combined Inspection and MPT score and was accepted into the AHS Jumper Breeding Program.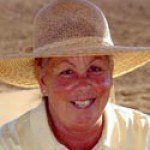 Suzanne Quarles
Suzanne Quarles was appointed to the Mare and Stallion Committee in January 1997 and served as its Chair for 10 years.  She and her husband Steve have a 250-acre farm in Mt. Airy, Maryland, and raised Hanoverians for the better part of 25 years. Suzanne imported Hanoverian broodmares, weanling fillies, and six licensed Hanoverian stallions. The remaining horses on the farm are now retired.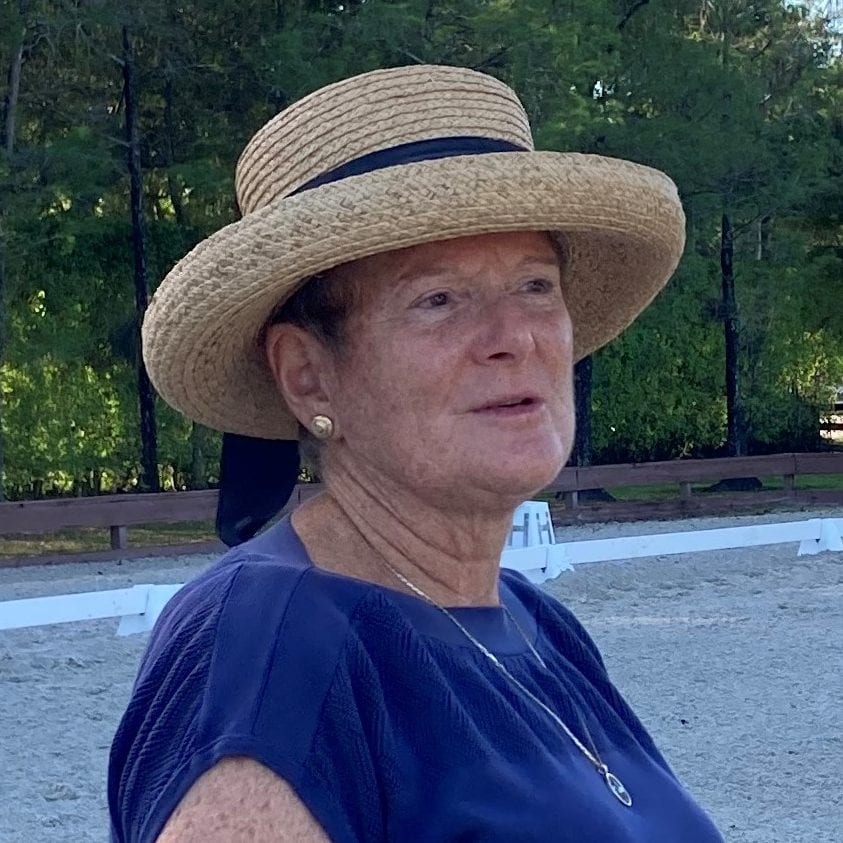 Cathy Tucker-Slaterbeck
Cathy Tucker-Slaterbeck has been interested in warmbloods since the 1980s and bought her first Hanoverian mare as a two-year-old in 1990. She had a small breeding operation in Reisterstown, Maryland where she bred occasionally, as her mare are also riding horses, training in dressage. She has been on the AHS Board since 1996 and is Chairperson of the Awards Committee. She has also helped out for many years assisting at inspections as secretary. Through this, she has learned the scoring systems for Mare Inspections, Mare Performance Tests, Futurities, and Stallion veterinary inspections after licensing, and has been responsible for the detailed paperwork at many Inspection sites, both on the tour and for the Mid Atlantic Hanoverian Breeder's Club. A retired Montessori pre-school teacher, Cathy has also been an USEF "r" Dressage Judge and an "R" Eventing Judge for many years. Between her own farm and horses, the AHS Board, the Awards Committee, and judging at shows and events, she keeps busy and interested in many aspects of the horse industry.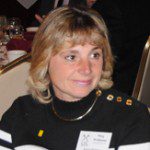 Meg Williams
Meg Williams is a lifelong horsewoman and has been an active member of the AHS since 1986. She was appointed to the Mare and Stallion Committee in 2006 and holds numerous positions within the AHS/ARS organization. Meg owns and operates Oakwood Farms in Lawrenceburg, IN where she breeds, trains, and stands two Elite Hanoverian Stallions, Widmark and Fabregas. She has made numerous trips to Germany to increase her knowledge completing the Breed Orientation Course and attending European Young Horse Championships. Oakwood Farm's current broodmare band represents the most respected Hanoverian bloodlines available and the farm's breeding program is consistently evaluated in order to produce foals with correct conformation and high rideability. This is evidenced by having numerous Hartwig Memorial Award winners, Bari von Buedingen Memorial Trophy winners, and Gold Medal Foals. Meg has trained numerous horses to the FEI levels in dressage and has earned her USDF Bronze, Silver, and Gold medals, in addition to many USDF and AHS Year-End Awards. She currently competes Elite Stallion Fabregas in dressage.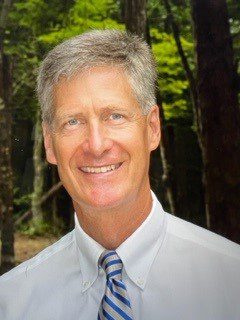 George P. Walker III
George Walker received board appointment to the Mare and Stallion Committee in 2002.  Mentored by his great friends, Gerd and Yvonne Zuther, and Fritz Floto, George was ratified as a stallion judge in 2008 after spending time in Germany during the Hanoverian Verband's 2007 stallion pre-selection phase.  He and his wife Catherine own Middlefield Farm in Blythewood SC where George's family acquired their first Hanoverians in 1984.  Prior to this George had grown up with Thoroughbreds in one capacity or another, spending time at various thoroughbred breeding operations including the Irish National Stud.  Over the years Middlefield Farm has been a hands on breeding, raising, and breaking operation.  Today George maintains his love and enthusiasm for the Hanoverian as a judge while he and Catherine still ride, and occasionally breed, and start a few horses for their pleasure.  
Rick Toering (Learner Judge)
Rick with his wife Jayne and their two daughters Hanna and Jordan, operate Bent Hickory Farm  Bent Hikcory Farm, a small breeding and competition barn in Northern Virginia, where they produce all-around athletic Hanoverian horses with talent and temperament for the hunter/jumper market. In 1998, the Toerings purchased their first Hanoverian jumper-bred filly. In 2014, the first granddaughter from this filly achieved the second highest mare performance test score in the country, while the Toering daughters at ages 12 and 14 became some of the youngest riders to successfully complete a mare performance test with the AHS. Rick has attended the Hanoverian Verband's Breeder Orientation Course in Germany, as well as a couple of conformation workshops with Dr. Ludwig Christmann, sponsored by the Mid-Atlantic Hanoverian Breeders and/or the AHS. Rick has also attended two of the Verband's freejumping competitions in Germany. Rick has trained and/or handled dozens of mares for the jump chute portion of the mare performance test, including at least five that jumped for 9/9 or better.