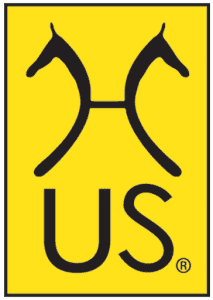 The American Hanoverian Society, Inc. (AHS) is a Hanoverian breed organization that is directed by its own board of directors, elected by its U.S. membership and operating under by-laws voted upon by the membership. Incorporated in 1978, it is an American-based, independent, non-profit corporation, headquartered in Lexington, KY. What began with only 40 members has grown since that time to become an internationally recognized organization.
How does the Society operate?
The Society operates as an affiliate of the German Hannoveraner Verband. While working independently in support of its membership, the Society enjoys a strong bond and a mutually beneficial working relationship with the Verband. The Verband endorses the AHS by-laws, breeding rules and the manner in which the AHS conducts bloodstock inspections, resulting in full Studbook reciprocity for US-approved stallions and mares. The AHS has representation and a vote on the Verband Board through our membership in Hanoverian International. The mutual cooperation and participation of the AHS with the Verband ensures that American Hanoverian breeders and owners receive timely information and remain firmly connected to the global Hanoverian breeding world.
The AHS office at the Kentucky Horse Park employs a full-time, experienced staff that is dedicated to supporting the membership and the general public with all matters related to Hanoverians. The AHS office is assisted by the elected Board, as well as by hard-working volunteers who serve on numerous committees.
Nationally, the AHS maintains an active and visible presence both within its own membership base and to the public at large. The AHS sends two highly trained and well-qualified judges to each of our many inspection sites, and offers a mare performance test at every location. The AHS Awards program is one of the most comprehensive offered to sport horse breeders in America and was expanded in 2012 to include a futurity offered at every inspection site resulting in $3,000 of yearend cash awards. The Society has a comprehensive internet and social media presence and produces world class publications, an informative direct mail program and national ad campaigns in leading horse publications. The AHS conducts an annual membership meeting that is held at differing locations throughout the US to allow the greatest number of members to participate.