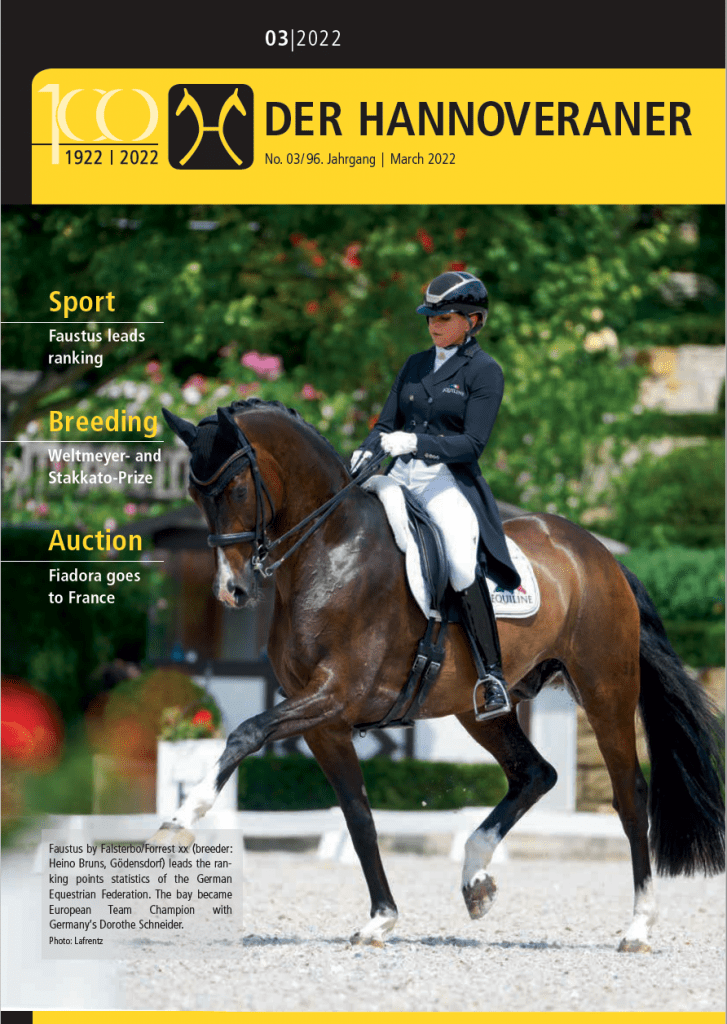 Click on the following link to download this 2022 issue in PDF format. The Hanoverian 03|2022.
The Hanoverian 03|2022 features the following articles:
Sport - Faustus Leads Ranking
Breeding - Weltmeyer- and Stakato Prize
Auction - Fiadora Goes to France
Please note: The HV's "Der Hannoveraner" issues are available to current-year-AHS Members only. If you are a current-year member and have not received your login information, please contact .