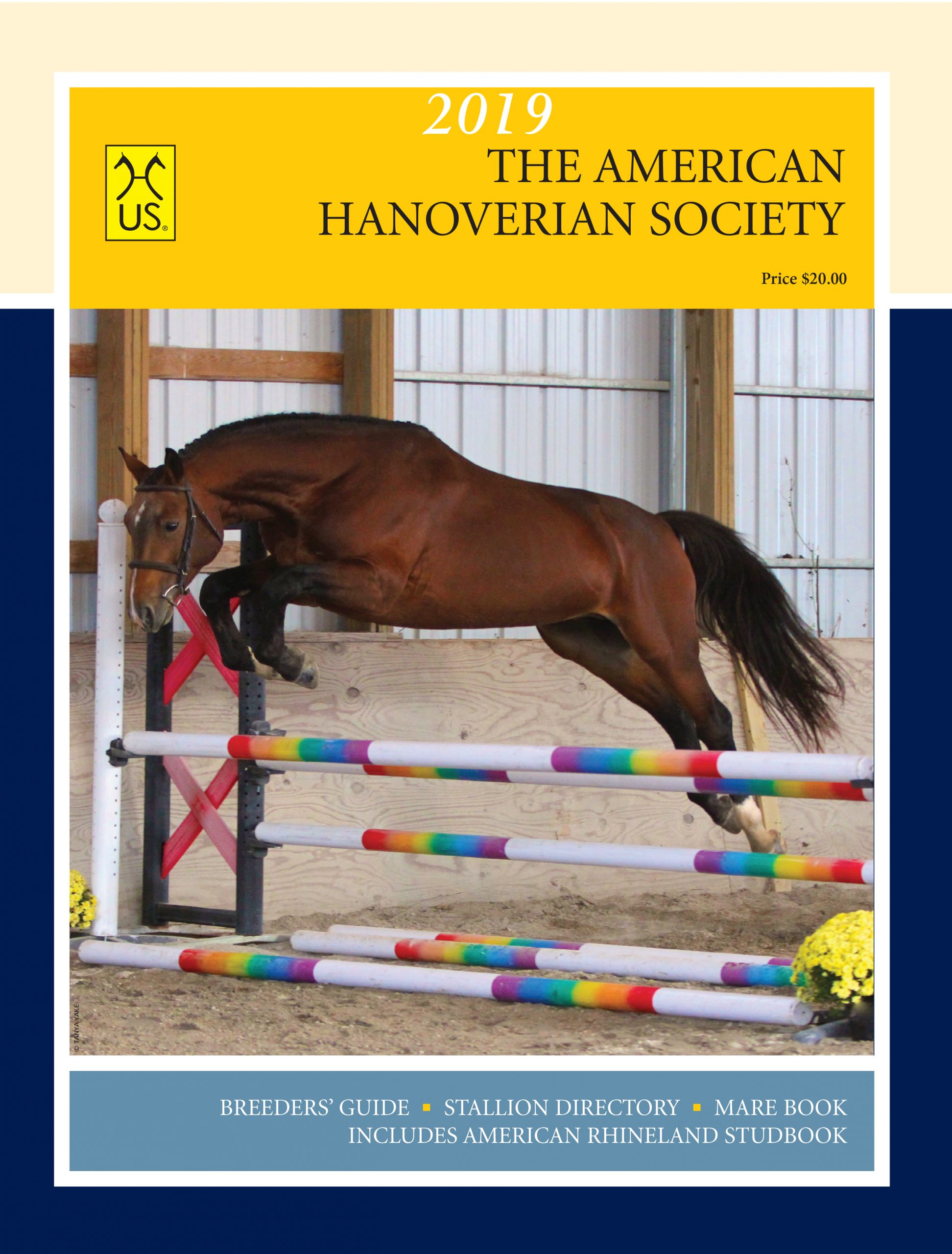 Always eagerly anticipated, the Annual AHS Breeders' Guide, Stallion Directory, and Mare Book is mailed free to all AHS Active members prior to the spring breeding season, and is available for purchase through the AHS office while supplies last.
If you are not an Active member,  you can purchase a copy through the store.
Issues contain a comprehensive Breeders' Guide to Hanoverian breeding, mare and stallion performance testing and inspection, foal registration and more listing pedigrees, scores, photos and breeding information for stallions activated for the current breeding season.
The Mare Book section contains photos and information on the year's top inspection mares as well as new Premium Mares, Premium Mare Candidates, and Premium Mare Eligible for both Hanoverian and Rhineland.
In addition, there are pages of full color and black and white advertising from some of the top Hanoverian breeding farms and service providers.
Printed on quality stock, this perfect-bound book is saved and referenced by breeders and AHS members for years, providing a long-lasting return on your advertising dollars. Plan now for the next edition!
2021 Stallion Book Ad Rates and Specifications
2021 Ad Agreement
Completed form and payment due October 1st.
2021 Stallion Page Update Form
Complete for stallions who have been listed in a previous edition of the Stallion Directory. Completed form due October 1st.
2021 New Stallion Questionnaire
Complete for newly approved, licensed or imported stallions who have NOT been listed in a previous edition of the Stallion Directory. Due October 1st along with an appropriate horizontal photo.