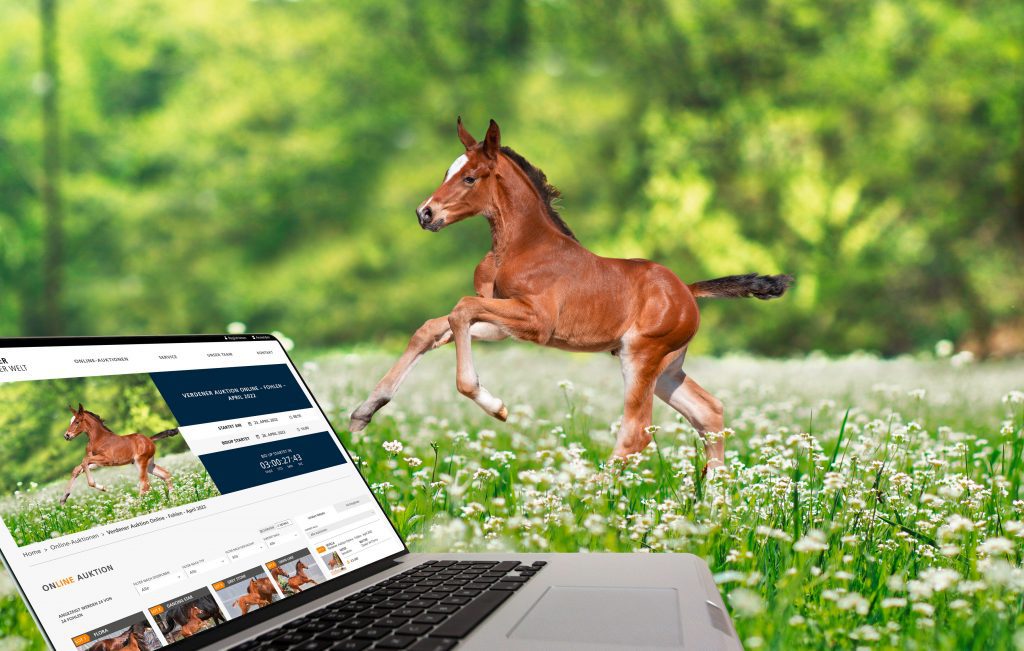 Verden. Tomorrow, Thursday, the fourth round of the online auction "Verden Foal Spring" starts at 7 pm CET. The first bids for the 29 foals have already been received. The collection includes dressage and jumping foals with exquisite pedigrees.
Dissertation by Dynamic Dream/Sandro Hit (breeder and exhibitor: Axel Baumgartner, Kamern) opens the online auction of the 2022 vintage in a black gala suit. His dam is appropriately named Shopping Queen. Aabo V by Asterix de Couleur/Quibery (breeder and exhibitor: Karl-Peter Vollmers, Bliedersdorf) is equipped with the best jumping genes and is the first offering with the goal of show jumping.
The last online auction of the Verden Foal Spring will take place on Thursday, June 23.
Results and further information: www.hannoveraner.com.