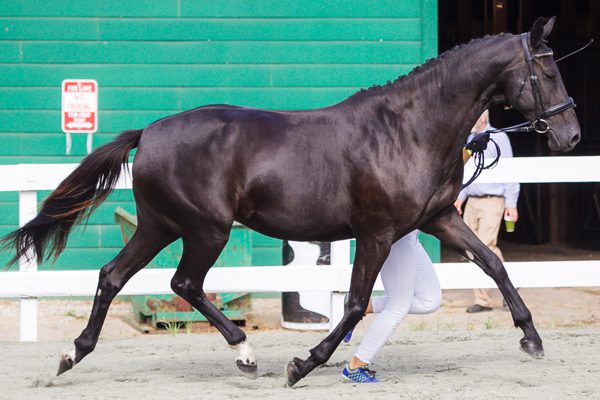 On July 1, the AHS Board of Directors approved offering mare owners the option of having their mares inspected for studbook approval via video submissions. "The possibility of having mares inspected by video better serves our members living in areas with fewer inspection sites or inconvenient dates as well as recognizes the current difficulties imposed by COVID-19," says AHS President Edgar Schutte. Mare owners will still have the option of having their mares inspected at a regular inspection site.
Breeders interested in video inspection of mares should note the following:
This new video option applies to both the Hanoverian and the Rhineland studbooks as well as non-Hanoverian mares seeking acceptance into the Hanoverian and/or Rhineland breeding program.
Because of the inherent limitations of video, mares inspected via video will only receive an overall score, sufficient to place them in one of the studbooks; individual component scores will not be awarded by the judges.
Once a mare has been inspected via video and placed in a studbook, all of her offspring by AHS-approved stallions will be able to be fully registered by the AHS.
Mares inspected via video will not be eligible for Premium mare status, studbook upgrades, or for year-end broodmare awards.
Owners interested in Premium mare status or studbook upgrades will eventually need to have their mares re-inspected at a regular inspection site, typically in combination with their mare performance test.
Current mare inspection fees will apply to video inspections.
"This change dramatically increases the level of customer service that the AHS provides to its breeders," Schutte remarks.

AHS President Edgar Schutte
Specific video requirements are being developed and will be provided via the AHS website in the coming days. Videos submitted that do not meet the requirements will not be accepted.