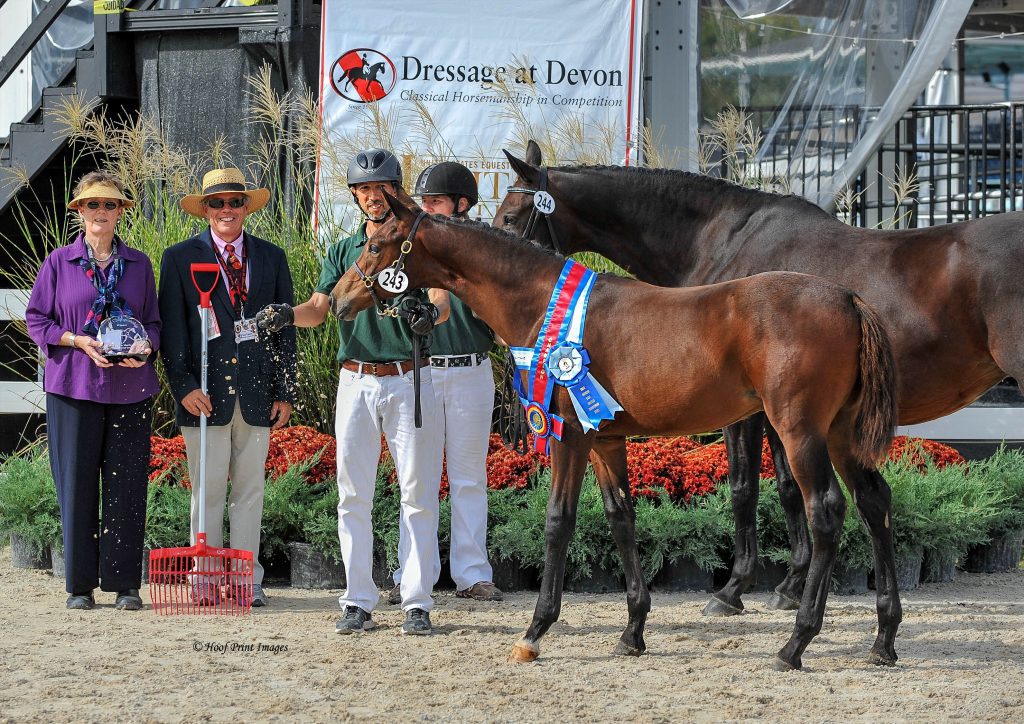 The American Hanoverian Society (AHS) announces an exciting educational opportunity and destination event – A Breeder's Seminar 2022 at Dressage at Devon. The seminar will be held at Dressage at Devon, the world's largest open breed show with a world-class dressage competition taking place later in the week. The event attracts hundreds of competitors and thousands of spectators. Our course will begin on Sunday evening, September 25 and continue through the Devon Championships on Wednesday, September 28. Spaces for the seminar are filled on a first-come, first-served basis and are limited to 40 attendees. The four-day seminar will consist of the following lecture topics and activities:
History of the Hanoverian horse, the breeding aims, selection and breeding rules
Theory for evaluating horses, including a description of desirable and undesirable conformational traits with hands-on application of theory
Handler's demo
Practical judging of conformation and basic gaits of horses in hand and under saddle
Discussion of old and new dressage bloodlines with perspective from riders and trainers
And more!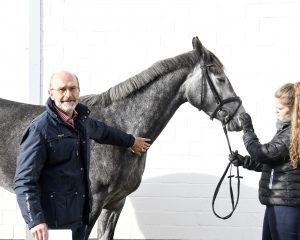 The course will be taught by Dr. Ludwig Christmann, formerly of the Hanoverian Verband, where he held the position of Director of International Affairs, Development and Education.  Dr. Christmann is a long-time friend of the American Hanoverian Society.  He is widely recognized as one of the world's leading experts on the Hanoverian breed and has been a frequent visitor to the United States and other countries in support of Hanoverian breeders.  Dr. Christmann is also a former judge at the Dressage at Devon Breed Show. 
While evaluating the competitors during the practical judging portion of the course, course attendees will participate in a conference call to hear Dr. Christmann's comments outside the classroom, on the show grounds.  Participants will need to bring their cell phones in order to dial into the conference call.  Earbuds or headphones are also recommended. 
The event will include all materials, show tickets, all lunches, welcome reception and a welcome dinner. The host hotel is The Holiday Inn Express located in King of Prussia, Pennsylvania. It is conveniently situated 27 miles from the Philadelphia International Airport (PHL), just 6 miles from Dressage at Devon, and immediately adjacent to restaurants and shopping at one of the largest malls in the United States. For hotel reservations, please call (610) 768-9500 and mention the "American Hanoverian Society" to secure the group rate of $119/night, plus tax for a room with a king bed or two queen beds. The hotel has agreed to offer the discounted room rate through Friday night, September 30th for course participants who want to stay for the entire week-long Dressage at Devon show. The cutoff date for reservations at this room rate is August 25, 2022.
---
Breeder's Seminar at Dressage at Devon Registration Form: